HI Mark
I've been enjoying your show for years going back to Ralph's time. You've made a great replacement with very helpful directions for gardener wannabes like me. I look forward to listening every Sunday!
Now I need your wisdom on one of two "improved" Meyer lemon trees I purchased last year and repotted into 10 gallon containers.. They both overwintered inside in Zone 7b (Starkville, Mississippi). Both grew nicely this year but had prominent horizontal branches which i cut off in hopes of developing more vertical ones to support a lemon crop.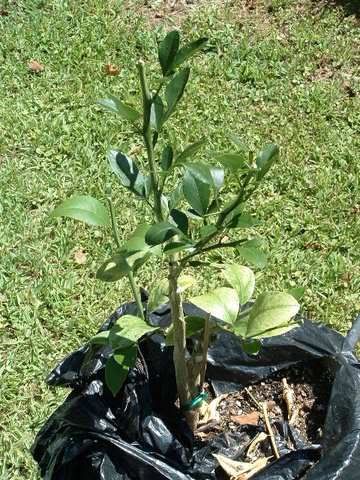 I then noticed the leaf structure was different on the fastest growing part of one of the plants. The base of this plant has two branches.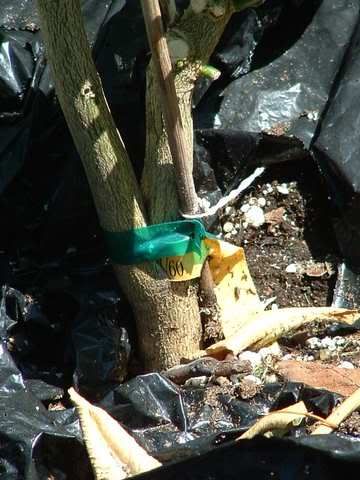 The branch on the right exhibits Meyer Lemon single lobe leaves and has not grown much this year. The other branch has grown much faster but has only these three-lobed leaves.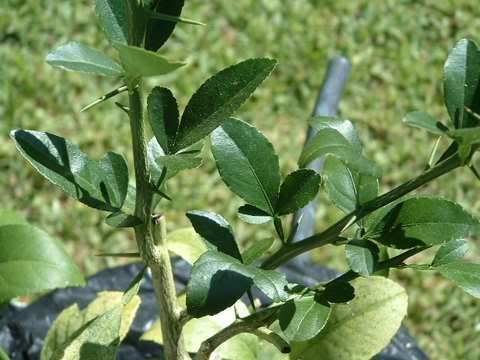 What do I have here? Is this branch the original receiver of the meyer graft? What do you suggest? HELP
Thanks in advance for your advice.
Dennis